Well we have done it again! Once again we have heard customer feedback and built in another great addition to our live chat software. We have added the "user viewing data" into our system, meaning the page title of whatever page the user is on when initiating a chat will now be displayed in: the initial SMS chat, email notification, and backend statistics.
How it Works
How this tool works is very quite simple. We are now able to send you the page the user was on when they initiated a chat. This helps to know what they could be inquiring about, such as a real estate listing, or specific product.
Here are all the ways you will be notified of this information:
SMS
Because the main function of SYNCRO is to send you leads via SMS, we had to add this feature to the SMS message sent to you.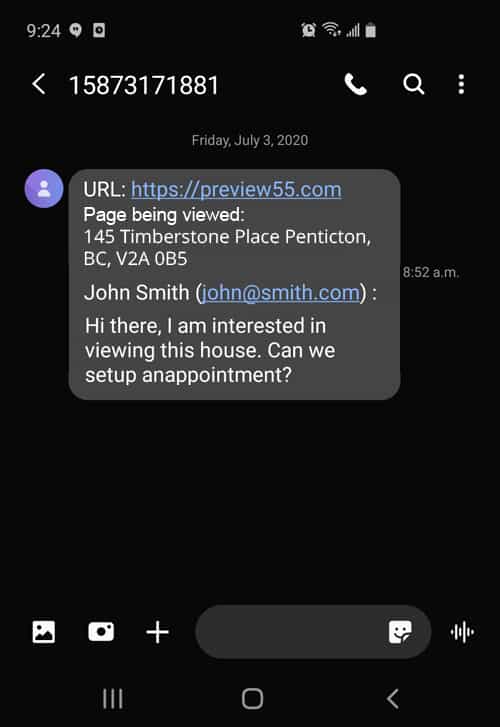 Email Notification
We have also added this information to the email notifications that SYNCRO sends you when a chat has been initiated.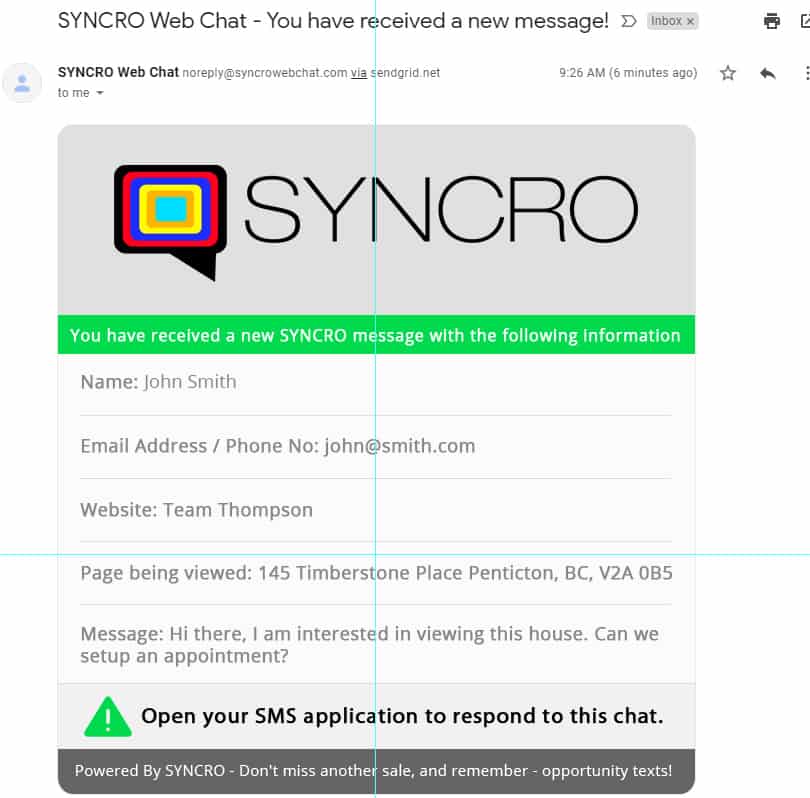 Account Backend Leads/Conversations Tab
The page title has also been added to the backend of your SYNCRO account, where all lead information is stored.

How to enable this feature
First you'll need to login to your SYNCRO account.

Next click on the "My Sites" button located in the top menu.

Then click the "Manage" button.

Now click on the "Settings" tab.

Then click the "Advanced" tab.

Now scroll down until you see "Include page title of the page being viewed:" and click into the check box.

Lastly, click the "Save Changes" button at the bottom of thepage.

That's all you need to do!
We are always updating our blog section with any new features we build in, as well as how-to guides, and much more. So make sure to check back here for more information. If you're looking to signup for SYNCRO, simply click here.