Improve.ly integration now available for SYNCRO
If you're a fan of Improvely like we are, then you'll be happy to know that we have now developed a way to track your SYNCRO chat conversions within this handy conversion tracking and click fraud monitoring software.
Follow the steps below to integrate with IMPROVE.ly and track conversions:
If you are using IMPROVE.ly you can now track your chat requests as conversions!  We all know how valuable leads are, even if they are support related – well now by integrating with IMPROVE.ly you can track all of your chats.
Simply login to your account, click on the site you wish to manage and then click the integrations tab: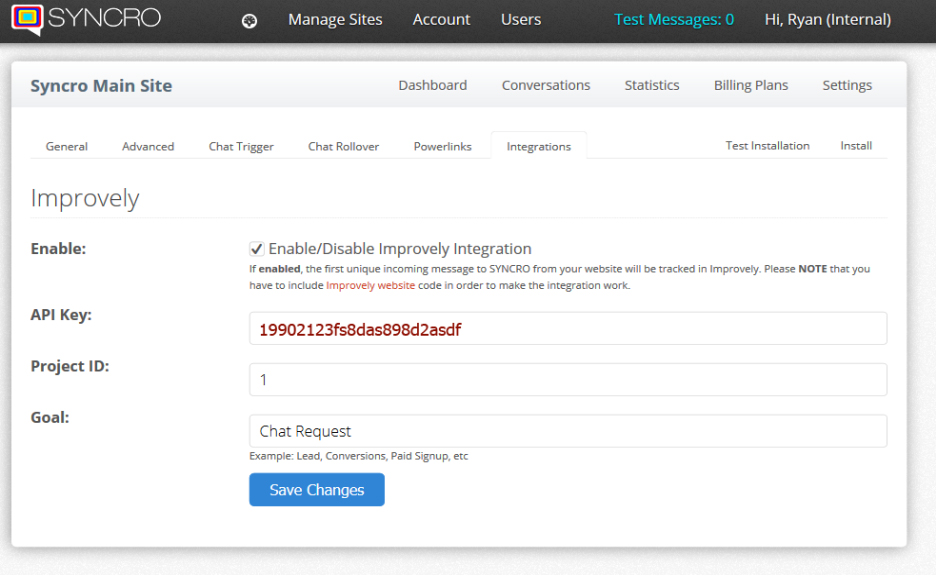 Next, take the API key that is given to you inside of Improve.ly on your API Credentials Page: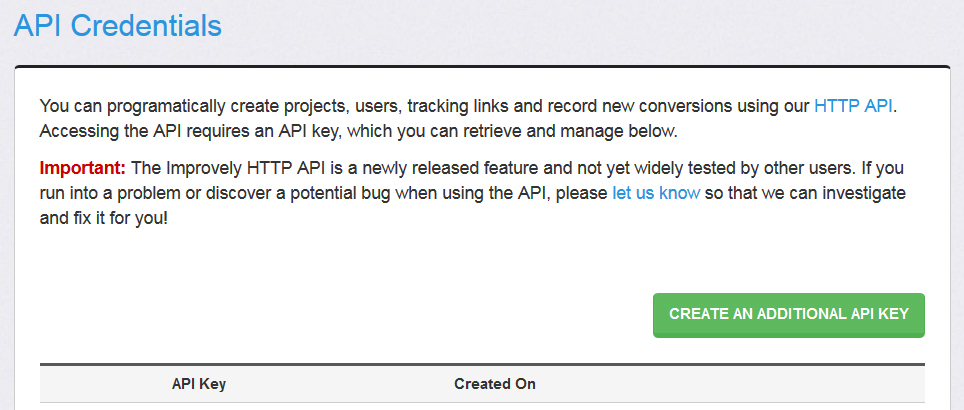 Lastly, enter the projectID (website) you want to track chats for!
That's it! Now you are tracking chats from SYNCRO in Improve.ly!