This may or may not be a secret, but one of our partner companies called EstateVue deals with real estate marketing and web development, which is one of the reasons we developed SYNCRO in the first place, so we know a lot about what works when it comes to generating leads for realtors.
Lead generation is one of the most important things when it comes to a real estate website, and if you don't have a live chat app on your website, you may be missing out on thousands of dollars.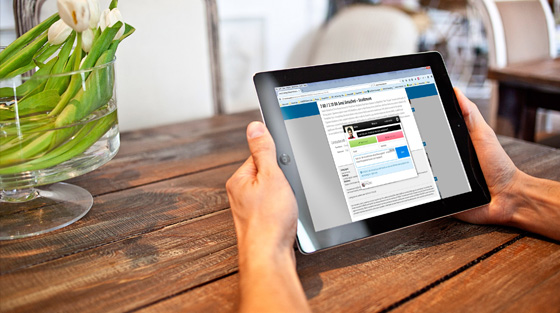 Chat programs allow the user to initiate a conversation with a realtor in real time, about any questions they may have about a specific property, listing a property with them, or just general questions about the agent themselves. This is such an important tool, as nowadays many realtors will have live chat apps on their site, and if you don't then the user may go somewhere else, and you are now losing sales to your competition.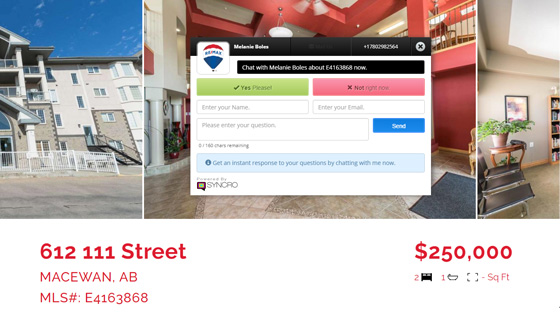 There are many ways you can integrate a chat tool into your real estate website. Of course you will want the live chat app on every page of your site, so we have built in the ability to let you know what page/URL the user was on when they initiated a chat.
You can also have a chat button or link on your listing details page, so that when the user is reading the listing info and they have a question, they can get an answer within seconds. Most users absolutely love that type of interaction and they will definitely stay on your site, come back to your site, and even recommend your site to others.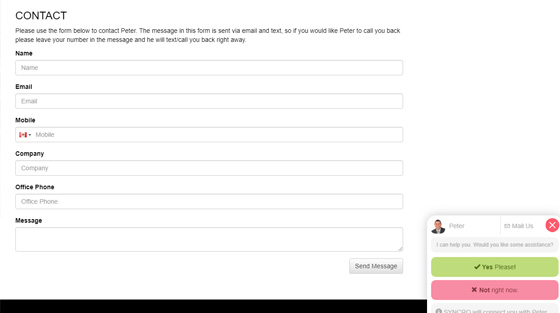 Another reason chat programs are becoming more popular is that people no longer have the time or patience to fill out a basic contact form and wait for a response. With a live chat app they can get the answers they want right away. But as web developers we understand how important contact forms still are, so we built the ability to create a contact form right in your SYNCRO account.
This way all of your chat conversation and contact form submissions are stored in the same place. No more having to look back through your deleted emails or logging into 3 or 4 different places to look at all of your leads.
There are so many ways a live chat app can benefit your real estate website, so if you're looking for best chatting app, then give us a call today and we can walk you through all of our amazing features. Trust us when we say, you will NOT regret it. Or if you're ready to sign up you can click here.