SYNCRO Groups
SYNCRO web chat uses Groups to allow businesses to efficiently funnel website leads directly to departments, divisions, groups, and/or locations within your organization. Our Groups feature is ideal for grouping together teams thereby increasing effectiveness.
SYNCRO Groups help organizations to distribute leads and inquiries. This is great for reducing the amount of resolution time required per customer. The Groups feature is applicable to a number of different verticals worldwide.
Here are a few ways customers can use SYNCRO Groups:
Live chat software for multiple locations
SYNCRO Groups is ideal for organizations with multiple geographic locations. Locations can be described as local, provincial/state, national or international. It really doesn't matter where you are, since SYNCRO uses Geo-Location Technology. In other words, this technology will automatically determine the nearest location to the user.
Users can select where they want to direct their inquiry and it's sent via text message to the nearest operator. Therefore, this is an especially useful feature in today's day and age of local curbside pick up requests and deliveries. In fact, SYNCRO was made for connecting local which is why SYNCRO Groups can be used on any international website to dispatch orders to local employees.
SOME BUSINESS USE EXAMPLES:
Chat to text software for departments
SYNCRO Groups is great for large organizations with multiple departments and job functions. It ramps up efficiency by using chat to text message software to route chats accordingly.
With our live chat software, departments can be grouped together by expertise in order to increase efficiency and decrease wait times. For example, a law firm may have multiple departments such as family law, corporate law, wills and estates etc. Using SYNCRO Groups you can assign an expert to each department who can answer any questions immediately via text message.
Funneling leads to the right department from the start, will drastically help to increase resolution time and reduce customer frustration. Another example for businesses looking to separate themselves from the others is to Group departments by job function, such as sales, billing and support.
SOME BUSINESS USE EXAMPLES:
Website chat to text messaging software for product or service
Organizations that operate with multiple products, services or companies will also benefit from the efficiency of SYNCRO Groups. For example, if your organization consists of 3 different companies you can allow your user to select Company A, Company B or Company C from the menu. This will ensure that none of your customers' time is wasted trying to get to the right place first. They can simply select the most applicable Company, service or product and the chat will automatically be connected with the right operator.
SOME BUSINESS USE EXAMPLES:
Using your customer base as labels for chat to text software groups
There are some organizations who sell directly to specific customer groups. SYNCRO Groups easily facilitates this option.
Take SYNCRO for example, we have different levels of customers within our service and sales strategy. We could group these as our Whitelabel Partners, General Partners or Soon to Be Partners. This way we know that the chat initiated gets to one of us who knows the most about the groups interest and service level. This is beneficial for us, because our customers needs are immediately addressed. Therefore it decreases their frustration and increases their appreciation.
SOME BUSINESS USE EXAMPLES: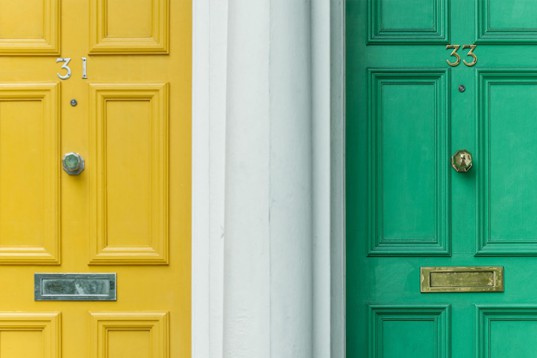 Amazing service for customers and even better efficiency for businesses
No matter which way you look at it SYNCRO Groups are a win win. A win for customers, because they can get in and out quickly with correct information. Groups are a win for businesses because they can be more efficient with labour. Groups can help to reduce the time required to resolve or qualify the customer.
In today's uncertain times, using Groups will help companies large and small stay home, stay safe and stay in business.
Are you interested in trying live chat software for departments? Sign up here for a FREE Trial and get started today!
If you want to learn more about pricing first please visit our live chat software pricing page.
Finally, if you've already signed up and are looking for some installation advice, then please read this helpful how-to.