Live chat for my website? What features should I look for?
Searching for live chat for my website should be easy! And it is! Especially when you're looking at SYNCRO. That's because SYNCRO includes all the great features of live website chat to text message without all the confusing, problematic add-ons. The best part about SYNCRO is the easy pricing which allows you to capitalize on all the same great features that other companies charge an arm and a leg for.
Here's why you should be switching live website chat providers in 2021!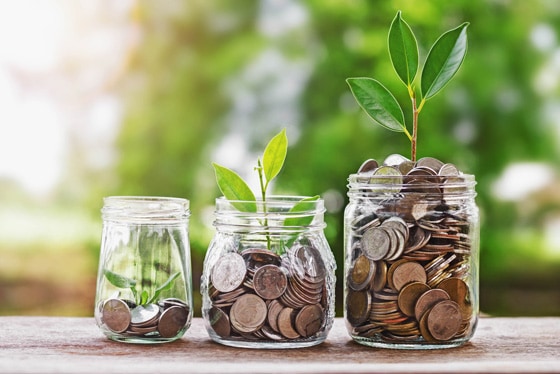 One easy price
SYNCRO offers one easy price of $50 per month to customers looking for live chat on my website. If customers choose to prepay for 365 days or 1 full year then they receive an even deeper discount. Customers who pre pay for one year of service will see a 50% reduction in the cost of SYNCRO website chat to text*.
*Re-sellers and partner accounts are subject to corporate pricing models.
Same great features
All the same great features are available for one easy cost. SYNCRO provides the ability to use autoresponder messages, chat rollover options and more. Ask us about the features you need and chances are we have them built in already. For a full list visit here: https://syncrowebchat.com/live-chat-software-features/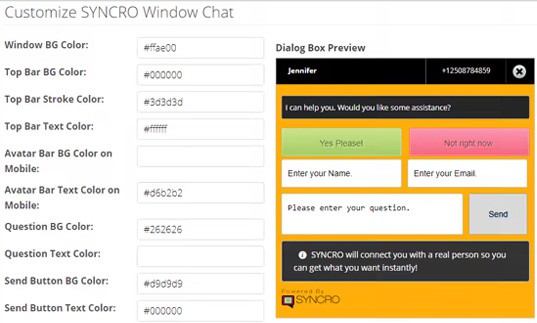 Customizable live chat for my website? Where do I sign up!
Our live chat software is possibly the most flexible in the marketplace today. We offer customers the ability to change the colour, style, position and text. This allows you to colour match with your brand and present a fluid message to your customers.
Ease of use
SYNCRO is so easy to use! You can set it up in minutes. Since it works with basic text messaging which everyone knows how to use; you can begin using it immediately to capture and engage with leads from your website. It also works with any device that is on a mobile network. It doesn't matter how old that device is because SYNCRO does not use apps. This means that it will not become outdated tech that will require expensive hardware upgrades in order to continue with the service in the future.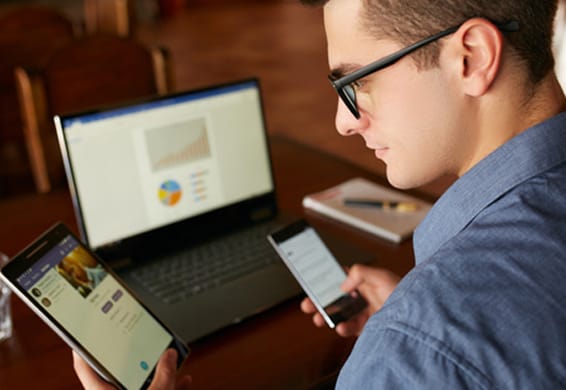 Support for live chat for my website? Yes, please!
What good are software products if they don't work or worse aren't supported when they stop working? SYNCRO has support from our Canadian based company. You can always reach us via SYNCRO. We also offer onboarding support and setup support along the way. We want to ensure that your installation is a success.
Flexible integration options
With integration options for some of the most common and popular applications on the market today – you'll never miss a lead again. SYNCRO integrates with Google Voice and affords all of these amazing features:
Receive chats simultaneously to all of your devices instantly.
Conveniently respond from any location on any device including your desktop, tablet or phone.
Remain anonymous with Google's phone numbers even when texting back from your cell phone!
Integrates seamlessly with Google Hangouts which means you can chat right from your desktop computer at the office and then continue the chat from your phone if you have to go!
Works anywhere in the world that has Google Voice!
There are so many features built into SYNCRO live website chat to text that you can't ignore. With a free trial offered there's really nothing to lose! Sign up and discover why SYNCRO is the number one chat tool to have in 2021!