Many website owners know the difficulty of leading customers through a funnel to get them to purchase a product or contact them about a service they provide. Unfortunately many customers will browse their website without taking the next step, and that's where a text messaging service for business comes in handy.
Using business texting solutions like SYNCRO can really help to generate more leads from your website. Not only will it help to generate leads, but it is also a great customer support tool for your business and your customers.
Here at SYNCRO we are a SMS software company, and we understand the importance of using SMS as a way to generate business, and help your current client base. Our software eliminates the need to hire employees to sit at a desk all day, just to respond to chat requests. With SYNCRO you are sent the chat request as a text message directly to your phone, so you are able to respond from anywhere.
In this article we are going to look at a few of the tools SYNCRO offers outside of our chat tool, and why using our software is a business texting solution you don't want to miss out on.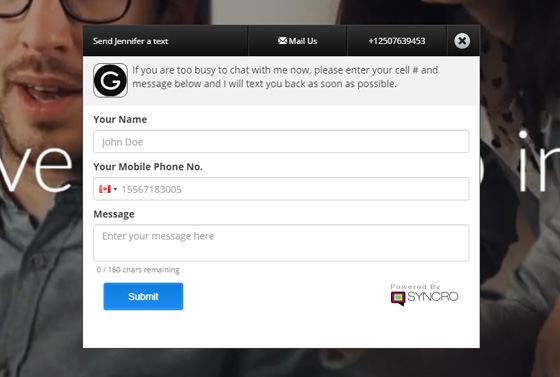 Text Me Tab
The first feature we're going to talk about it our "Text Me Tab." The tab can be placed in either the left top or bottom, or right top or bottom, and works as a single text message that a user can send to you. This is one of the better text messaging solutions for businesses, as the user doesn't feel pressured into engaging in a chat conversation, but can still send you a text message. It also a great lead generation tool as it allows you to get their contact information to keep on file.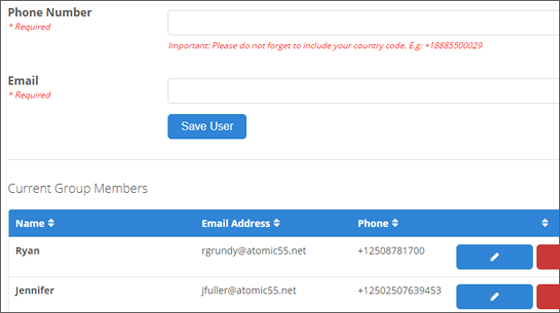 Group Send
Our "Group Send" feature is another great tool and one of the best texting solutions for small business. You are able to have up to 5 people setup in the Group Send option, and they will all receive the initial chat. The first person to respond to the chat request will then take over and speak with the user. This feature is great as it ensures your customer is never waiting long for a response.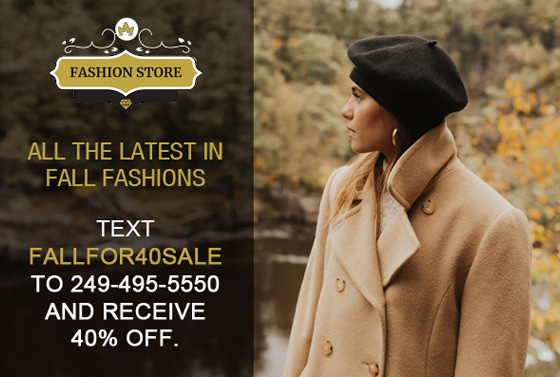 Reverse Chat
Our next feature is our brand new "Reverse Chat" feature, and this one is our pride and joy and one of the best text messaging solutions for businesses. This feature is also known as our SMS Promo Code tool and is great for use in outside promotions and marketing. If you're looking for inbound sms business solutions then we have the tool for you. It is a great way to increase engagement with customers, and in turn increase conversions and sales.
With "Reverse Chat" you just set your unique code word that relates to your ad or marketing campaign (ie. 40%OFF). Then you just need to update your ads to include the code word (ie. Text 40%OFF to 1-800-123-4567 and receive 40% off your next purchase. From there you just watch the leads pour right in.
In conclusion, having a live chat tool on your website is a no brainer, and if you have any questions or are looking for the best text messaging service for business, then contact us today for a free trial of SYNCRO, or click here to sign up today! You won't regret it.