The title of this article may be a little misleading, as it sounds like SYNCRO live chat web app is only for a specific group of people, but that's not true at all. At SYNCRO we have developed the best website chat software that works for anyone, but it can also be integrated into your website to work with your tools, products, and sales techniques. In this article we are going to breakdown how SYNCRO can work with different types of websites.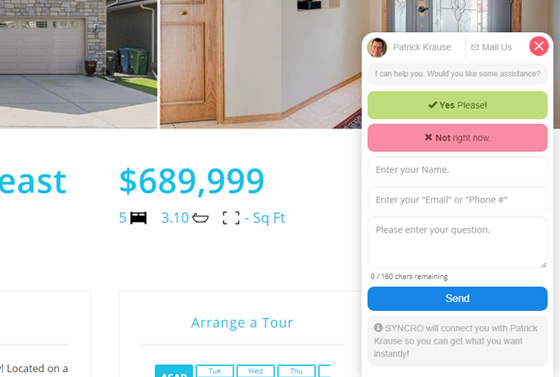 Real Estate
When we first came up with the idea for SYNCRO, we had real estate agents and brokerages in mind. When people are viewing real estate listings and have questions, they want answers right away. So we decided to build a chat tool that can be placed directly into the listing details page
of a website, so the user can contact the realtor directly in real time.
SYNCRO also works great for real estate broker websites as we can add a "Chat Now" button into all of the agent's profiles on the website. We also built an "Agent on Duty" tool so that the brokerage has control over who the user speaks with on a specific day, on any page of their website. For these reasons alone, SYNCRO is by far the best chat software you'll find for real estate. We offer a few different packages for real estate agents and brokerages, and you can read more about it here.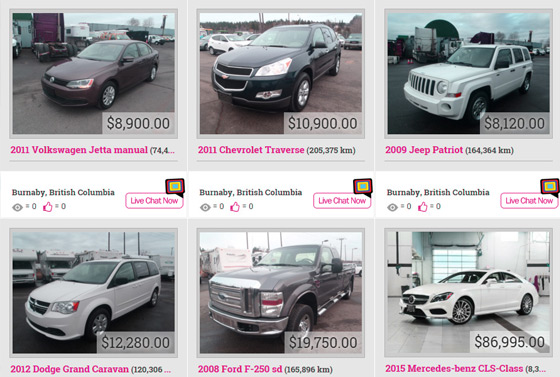 Automotive Dealerships
These days everything is purchased online, even cars! So with SYNCRO car dealerships can place a live chat web app into the details page of every car on their website. It can then connect the user directly to a dealer and get the answers they need that may not be on the website. This allows the user to get all the info they want without having to visit the dealership, and the dealer to close a deal without even meeting the person face to face.
If you are reading this and currently own an automotive dealership, we can offer a corporate plan at a discount to you, if your inventory is at a larger scale with a large sales team. Click here for a live demo.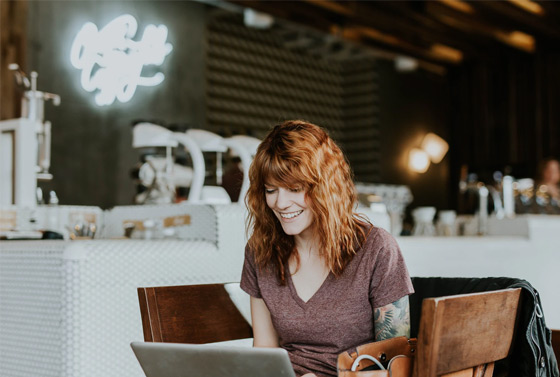 Portals and Directories
These types of websites are perfect for a live chat web app, and frankly we're surprised this isn't done more often. Portal and directory websites were generally developed to be self-serve for the large community of members, but they have always lacked the ability to contact someone immediately and privately, without having to leave your information stored in a database.
Having their information stored can leave them vulnerable to malicious companies looking to contact them via telemarketers, but with SYNCRO their information is completely private and only the recipient of the message has their information. This will leave people feeling much more comfortable when contacting someone through a directory site.
In conclusion, at SYNCRO we have developed the best live chat software that works with any type of website, the examples above are just a tiny grain of sand in the ocean of websites out there. So if you're looking for the top live chat software available right now, then look no further and contact us for a free trial, or click here to sign up today!