A live chat tool provides a substantial amount of benefits for your business. For instance, better communication between you and your clients. And, enhanced accessibility. However, its hard to reap all of the benefits of a live chat tool when it operates through an app. This is because apps have several limitations. A chat tool that can function without an app is much more versatile and reachable than one that cannot. In this article, we will be going over the benefits of using a live chat tool that doesn't require an app. Follow along below to learn more about this topic!
No App Means You Can Chat With a Flip Phone.
Buying a phone that is current with industry standards is pretty well the same cost as a month's rent. If you ask us, that's not worth the cheap hardware and greenwashed claims of the brand. However, lots of us are forced into buying the newest phone we can in order to operate the apps that sustain our work and social habits. Unfortunately, forking out this kind of cash is getting less attainable for the general population. As the cost of living increases, people are more content to stretch the lifespan of their current phones. 
While this is certainly better for the environment and your wallet, it's not so great for businesses that use apps to communicate with their client base. This is because most apps won't run on a device that is too old. If the phone's software isn't up-to-date apps can become buggy and full of issues. You might be thinking something like "well, update the phone then – duh". But, it isn't that simple. Some phones can't sustain the latest updates because they are just too old. Which, can cause battery life issues and slow the device's performance. 
There is also the issue of compatibility, where many apps on IOS (Apple) aren't available for Android (Samsung, Google, etc) devices.
However, by using a live chat tool that doesn't require an app you don't need to worry about having the latest device. Instead, you can answer messages from your 2002 flip phone. And, you won't need to worry about compatibility issues. How's that for accessibility?
Stop Worrying About Updates for Your Live Chat Tool.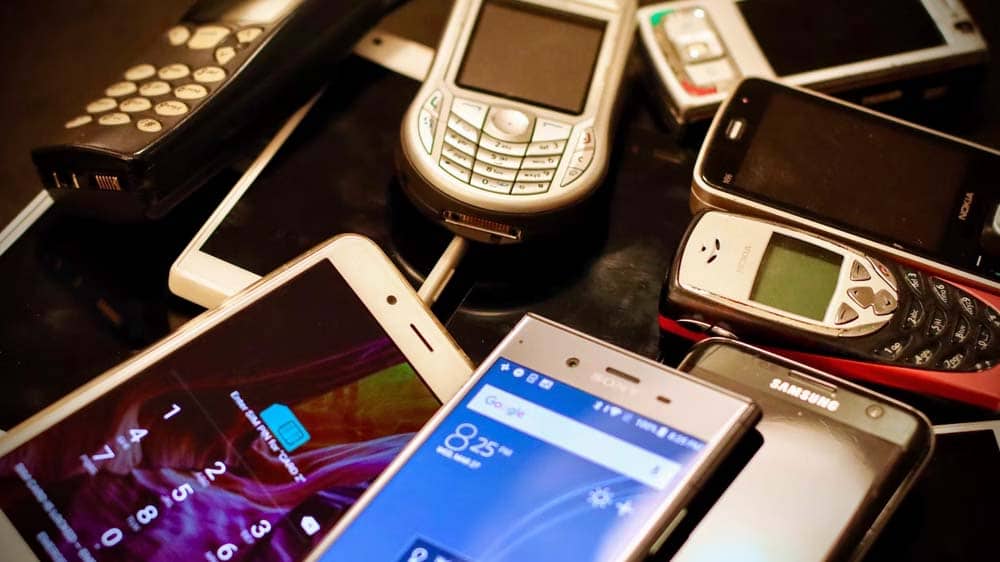 Keeping apps up-to-date can be a pain. Especially, because the majority of app updates chew up more storage from your device. This can cause the app to crash on older phones or phones with minimal storage. Besides bloating your phone's storage, app updates can sometimes cause new bugs in the software. Furthermore, people who don't have enough storage space to keep up with app updates can also experience problems. Thankfully, when you use a chat tool that doesn't need an app you won't have to worry about pesky updates. 
One Less Password to Remember.
In 2022, it is estimated that digitally active people have about 100 passwords. That's a lot to remember. Unlike chatting apps that require you to sign up and create a password, SYNCRO is free of these requirements. That means no signing in, no usernames, and no weird details. Our chat tool ensures that you have one less password to remember. Or, one less password to reset 😉
Live Chat Tool + No App = Zero Weird Permissions and Zero Added Fees!
It's no fun reading through the legal jargon of a terms and conditions contract. However, it has become an unconscious part of signing up for most apps. And, most people don't spend the time to read the contract. App creators can be sneaky and hide all sorts of alarming information in their terms and conditions contract. However, all of this information goes unnoticed by those who blindly agree. Although, this is not to say that every company is trying to sell your data. 
Whether you read the terms and conditions contract for an app or don't, SYNCRO doesn't require you to agree to any weird permissions. So, you don't have to worry about providing access to things that shouldn't be needed in order to run an online chat tool. 
In addition to this, there are no hidden fees with SYNCRO. What you see is what you get. All of our pricing is reflective of the total cost to use and operate our chat tool. If you are sick of in-app purchases, do away with the apps. Get started with our live chat tool SYNCRO. We promise there's no app involved.
Contact us for more information on SYNCRO or on our pricing. We look forward to helping you improve your company's communication. Generate more leads with our live chat tool today! We anticipate hearing from you soon!