Learn more about why your customers want you to have live chat software in your website today!
Live chat software makes getting, engaging and converting leads easy! There are also intangible benefits that come along with using live chat software for your website. Those benefits include freedom from your desk, statistical tracking and infallible redundancy. All of these features on their own are very important to the lead generation process. However, when they're used in combination, you can expect that sales conversions will greatly increase. For that reason, let's explore each of these features on their own to see why they're so important when you're evaluating live chat software for your business.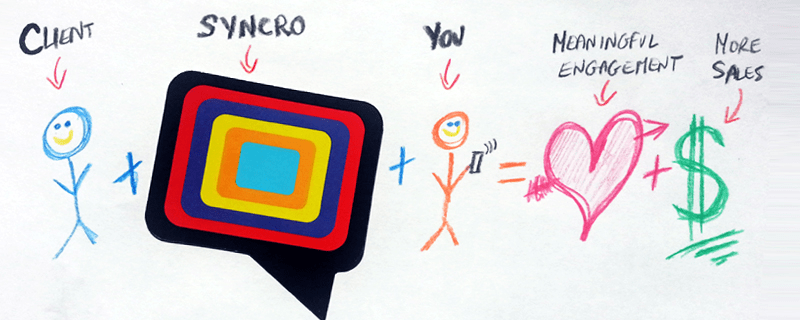 Engagement equals conversion when we dive into the world of live chat software.
The number one reason live chat software exists is to serve customers immediately. These can be potential customers or they can be existing customers. Regardless, each customer is integral to your business. The new ones are great for cash infusions and your bottom line. Your existing ones are easy repeat buyer targets and deserve to have just as much of your attention. Live chat to text bridges the gap between you and your oftentimes hectic, demanding work schedule. It makes it very easy for a customer to reach out and ask a quick support question or inquire about your services. When customers can reach you and receive an instant response they are more than likely to buy from you and stop their search for a similar product or service. It's the old adage that the 'squeaky wheel gets the grease' and it almost always proves right.
Freedom from the confines of your desk when you implement a live chat software solution!
Today's work situations are different to say the least! 2020 has possibly changed the work environment for many of us permanently. We even have new acronyms to describe these unique situations, like WFH which are now commonplace. More and more the brick and mortar office buildings and skyscrapers are sitting empty. People are not only being required to work from home because the office has either temporarily or permanently closed but they are also choosing this option for themselves. In many cases people no longer have the desire nor do they see it as a necessity to stay cooped up for 8 hours inside a soulless cubicle. However, the mass corporate exodus isn't guaranteed to last nor does it mean that we can just give our customers the finger on the way out the revolving door. Live chat software for your website makes your WFH situation so much more convenient and we all could use some flexibility in these trying times. With live chat software like SYNCRO, which delivers live chat's in the form of text messages to your mobile phone you get some of your time back. Chat via text is not only convenient but it's also incredibly powerful from an engagement and conversion perspective. If you know your business then once you have a customer on the line the rest is up to you to close down the sale. Chat to text connects those dots and makes communicating with your customers seamless.
Live chat software with all the statistical data on the side!
Big data is critical for businesses whose customers are found online. And these days what customers aren't finding you online first? If you have a website already and you don't look at your stats or don't even know where to begin then we are here to tell you that you need to find out! Statistics are the lifeblood of your marketing. Analyzing the data collected can tell you everything from who your customers are, where they're from, what pages they're visiting and more. Stats can also show you what's not happening on your website. For example, maybe you recently launched a promotion but it wasn't very successful? There would likely be clues in your stats to explain why, so that you can make adjustments and enjoy more results the next campaign. Live chat software has all the stats that are important to a business. Live chat to text software like SYNCRO tracks everything from emails sent, phone calls dialed, and even full chat transcripts between operators and customers. This information is crucial to a lucrative business. It allows you to really look at what drives your customers to purchase. You can quickly see patterns and identify what solutions are working for you and what processes need to adapt.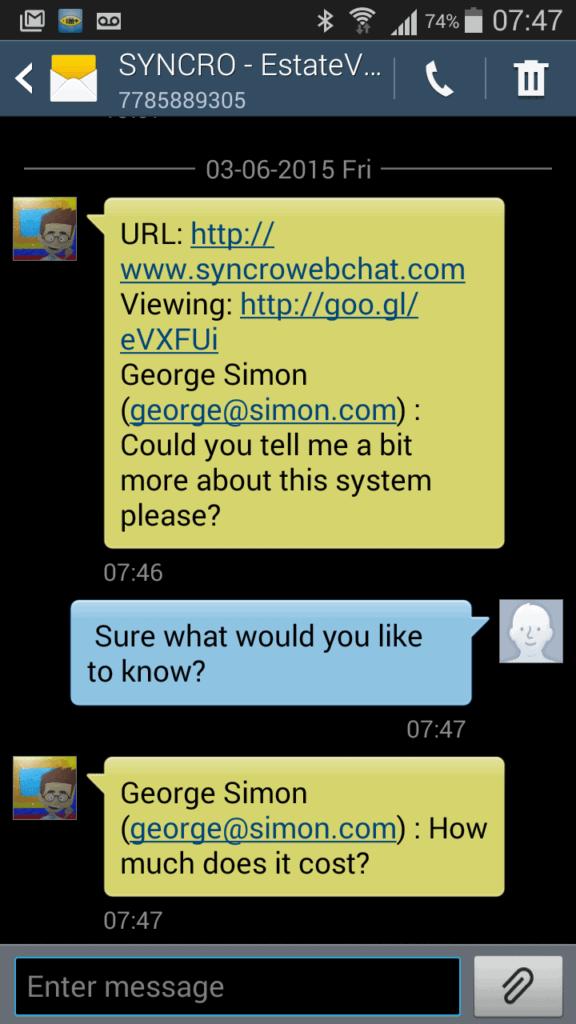 All your leads in all the places you need them to be with live chat software.
Redundancy is a term in software engineering that refers to the duplication of critical components or functions of a system with the intention of increasing reliability of the system, usually in the form of a backup or fail-safe. In real talk terms as they relate to live chat software that means that you can grab your leads from many locations. That's a good thing. Especially because every work situation is different. Some work situations can even change from day to day or in some cases hour by hour. Sometimes you just can't physically respond to a text message. Maybe you're driving or maybe you're in an environment where it would be considered rude. With a live chat software solution like SYNCRO you can relax because your leads can be notified with your handy auto responder that you're tied up for a moment. You can then rely on your trusty email program to have a copy of all the chat details waiting for you when you're ready to respond. These details will include the initial message that your customers sent, along with pertinent contact information, so that you can follow up like a boss. You can also take a deep dive into the contact request you received by logging into your control panel. Once in your control panel you'll find all the same information as above plus some other goodies such as IP addresses. The bottom line is that with live chat software like SYNCRO your leads can never get lost in the shuffle of a busy day.
Are you ready to be more productive than ever before? Sign up for SYNCRO today and give it a try!