Part 2 in our integration point series.
How to integrate SYNCRO into a brokerage or corporate level website.
We have the capability of integrating SYNCRO three ways for brokerages and corporate clients and that's not counting our Powerlinks strategy, which we will dive into during the last part of this website chat integration series. Brokerages and corporate accounts are afforded deep discounts off of our posted monthly unlimited usage rate when a commitment to use SYNCRO for all agents is agreed upon.  You can choose to use one integration method or go with all three for ultimate efficiency.
Take a look at the unique way SYNCRO website chat to text message can work within your brokerage or banner website:
Agent on Duty: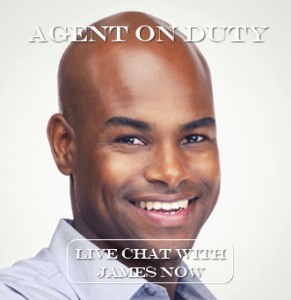 The rotating agent on duty gets an upgrade with SYNCRO live website chat to text. We can embed live chat into your existing agent on duty widget following the design and branding of your website or we can custom design a chat now widget for you to use. Every time your website is refreshed and a page reloads, the user will be presented with a new agent from your roster who they can interact with in real time for quick help.
This randomization mechanism makes it fair for all agent within the brokerage as they will all have their shot at being discovered front and centered. We also offer standard PC to PC chat for agents and brokers who prefer to have an administrator handle the chats, but this would be better handled using our single site integration method. 
Agent Roster:
Every brokerage has a list of agents within their brokerage website, but SYNCRO will up the ante on real time engagement and give your agent roster some tangible action. By embedding SYNCRO into your agent roster, customers can instantly connect with the agent of their choice to ask real time questions, which will be sent directly to the agent's mobile phone via text message. This cuts down on the need for your admin to be flagging leads all day and trying to decide who they need to send them out to.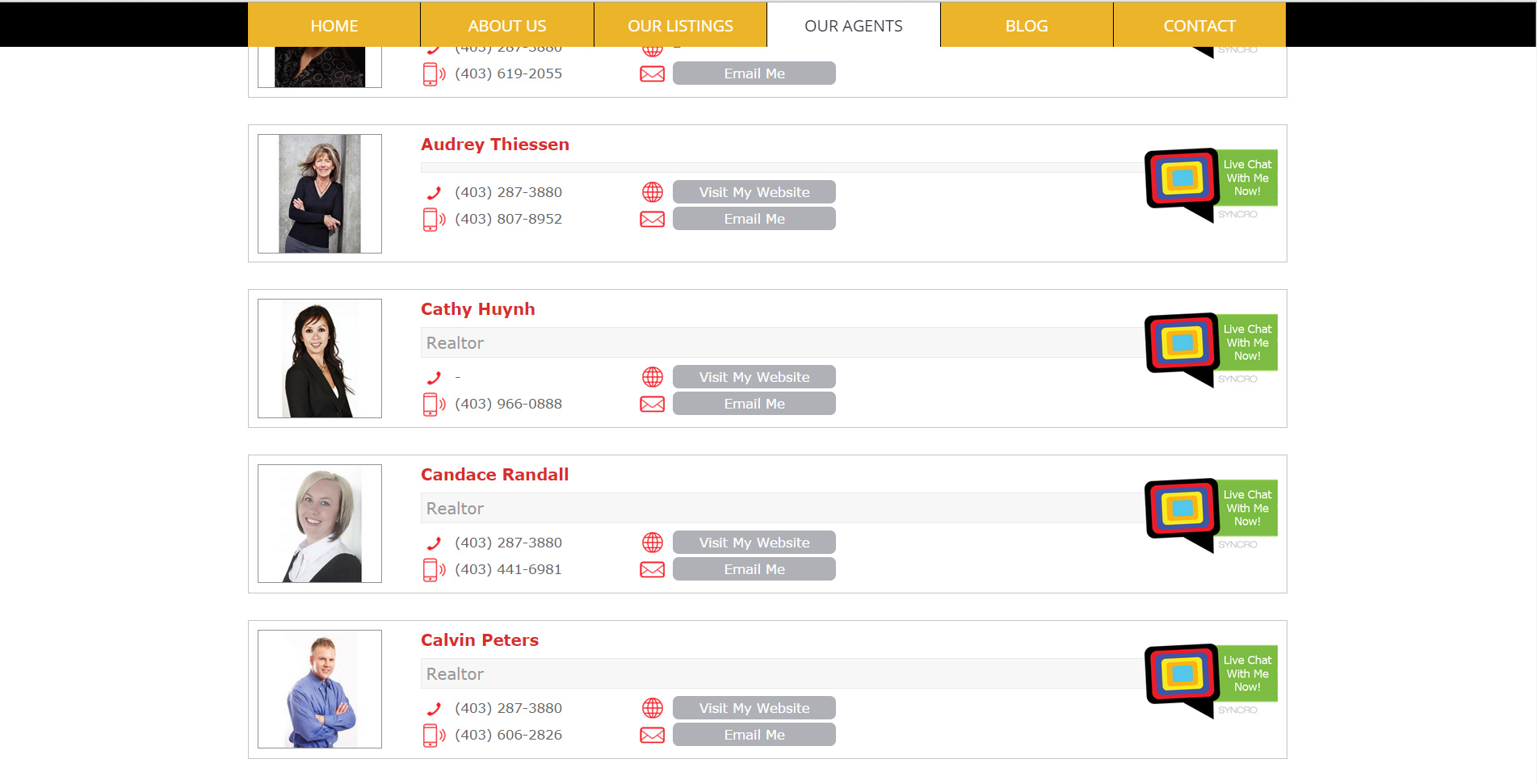 IDX/MLS Data Integration: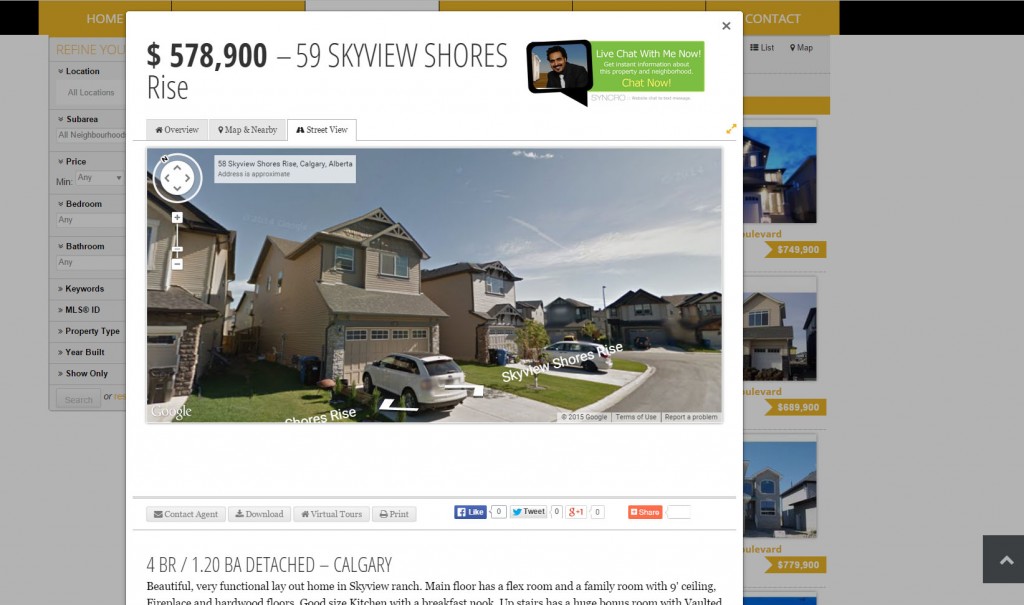 The third and most powerful way we can integrate SYNCRO is through the IDX/MLS data feed. We can use the data from your IDX provider to guarantee that the chat bubble is tied directly to the agent/realtor ID. This will ensure that all incoming chat leads from your brokerage website regarding the listing that agent owns will be sent directly, in real time, to the listing agents' mobile phone number.
As a broker you can save money on admin costs, and stop the insanity of trying to finally determine who is next in line to get the lead from your brokerage website.  This is a simple and effective way to ensure that all leads are dealt with fairly, especially when competition runs high  from the biggest most authentic lead generator your agents have – your brokerage website.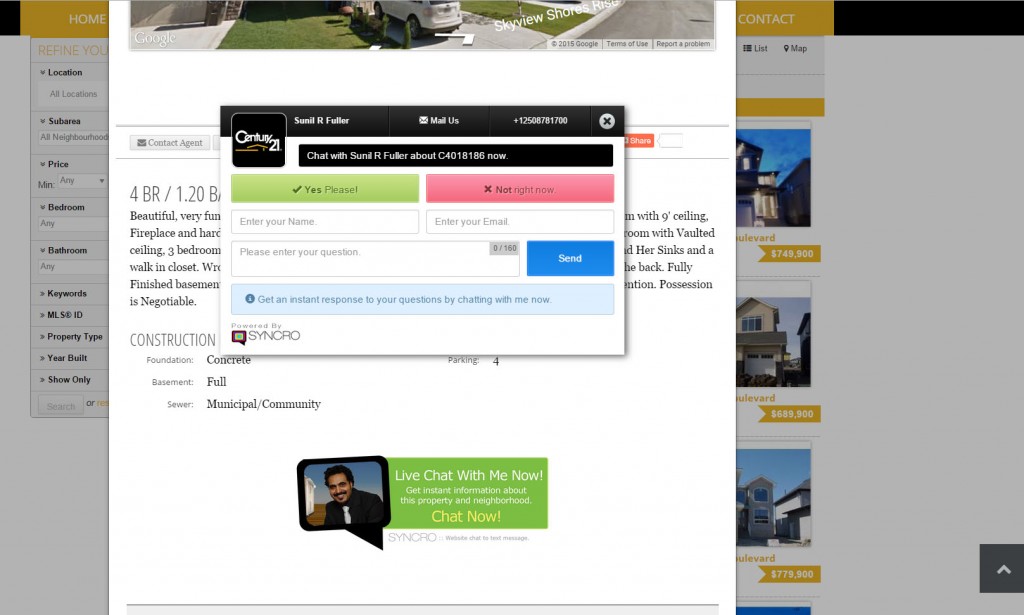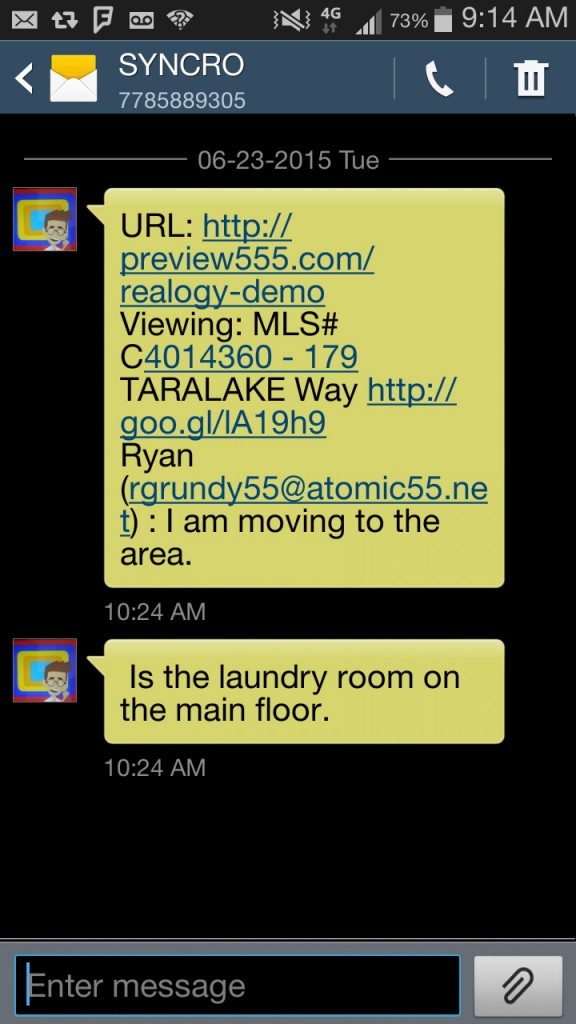 Using SYNCRO makes for a great recruiting tool, because when a potential new hire asks how you deal with brokerage website leads, you can say that's between the agent who's representing the listing and SYNCRO.  Our monthly reporting allows you to check in on your agents' progress and see who is the most responsive, what's working with customers as far as responses are concerned and leverage all that data to train and coach your agents into better lead closers.
Those are the three most popular ways to integrate SYCNRO into a brokerage website or corporate website to ensure an efficient live chat solution.
Pricing is quoted on a per agent basis and will depend on which integration method you choose to use. For more details on installing SYNCRO in any of the three ways listed above please contact our team directly.
Next up: Part 3 in our integration point series – Powerlinks.
Did you miss Part 1? Check out how to do a basic install here.