Our plans are simple.
Get all the features SYNCRO has to offer with either of our easy to understand plans: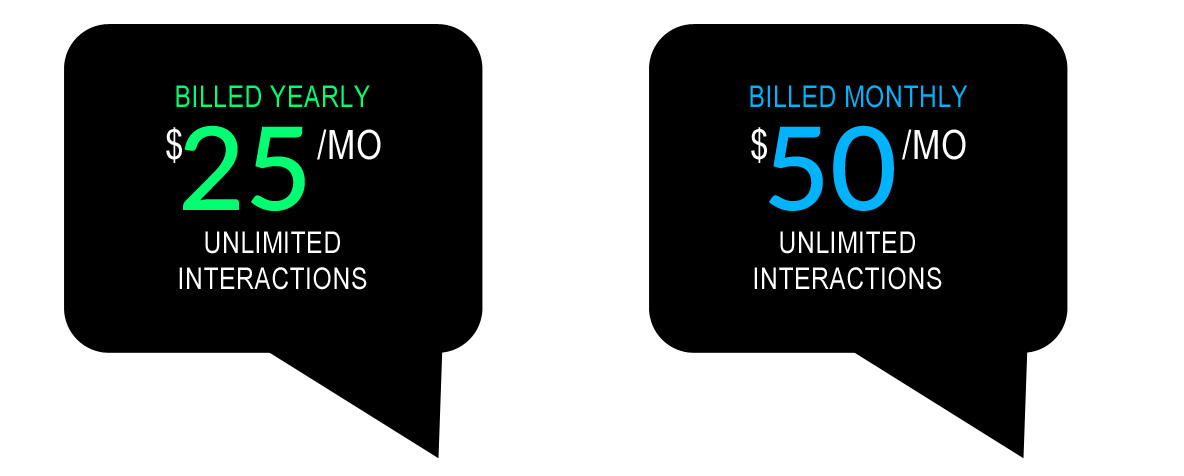 Sign Up
*

SYNCRO is now selling only unlimited subscriptions to our software. There are 2 options of payment available – 50/mo unlimited conversations and tools with no contract or 25/mo pre-paid subscription for the year.

Brokerage and Corporate level pricing, including IDX/MLS integration is available upon request, please SYNCRO us for details.
Personal Responder Avatar
Customized Call to Action Messaging
Website & Chat Statistics
Chat Vault
Chat Scheduler
Setup of One Mobile Responder Phone Number and One Call to Action Phone Number
Up to Two Email Syndication Addresses
Human Support
Track Phone Calls that come in from your website
Chat Rollover
Corporate and IDX/MLS solutions are available. Please get in touch with us for more details.