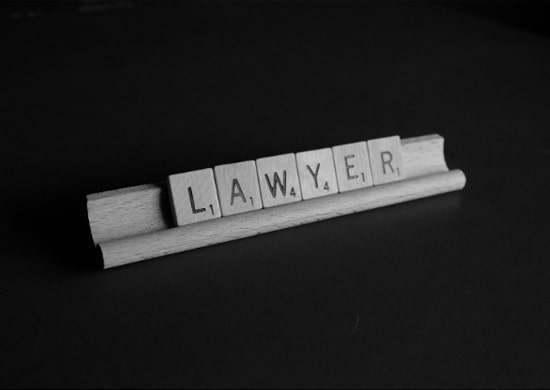 SYNCRO is live chat software for lawyers who are looking to close more business from their online marketing efforts. It helps busy lawyers working for themselves as solopreneurs to close more leads from their websites. The software also works equally as well for multi-channel law firms with multiple lawyers and staff. This is due to the fact that SYNCRO web chat is incredibly easy to use. There is virtually no learning curve for staff to endure.
In fact, SYNCRO is the easiest website chat software you could install on a legal website to close leads. Even the least tech savvy of your team will be able to begin taking leads like a pro right away.  SYNCRO takes only a few minutes to embed the website code and configure an account. This ensures that you can keep your tech support budget low and your productivity will remain high.
Let's explore all the great features that SYNCRO has included in it's live chat software for lawyers, so that you can make your decision and begin a FREE TRIAL.
The Easiest Live Chat Software for Lawyers
We touched on how easy it is for lawyers to get up and running with SYNCRO earlier. Let's now explain why. SYNCRO does not require your team or yourself to learn anything new for it to work. The chat software is installed on your website through a short line of embed code. Your account is then configured and set up according to your preferences. We can help you at no extra cost for this as part of our complimentary onboarding.
Once your account is set up and configured to your specifications, then the magic begins. Leads that come to your website can initiate a live chat conversation with you via the chat window. The chat window is the last thing to load on your website, which ensures that the site remains light. Since SYNCRO was designed to work mobile first, you can guarantee that visitors will be able to message you. This is true whether they load your website on a mobile or from a desktop computer.
Once a potential lead strikes up a conversation with you, the message is sent instantly to your cell phone via SMS text message. The next step is where our live chat software for lawyers leaves the competition in the dust. Like magic, you can now use your basic text messaging to respond instantly to your leads.
You read that correctly! Leads that come in via live chat, no longer need to be dealt with by using a cumbersome app. Lawyers on your team can respond effortlessly and immediately, which helps build confidence to close the sale.
SYNCRO Live Chat Is NOT an App!
This is very, very important because SYNCRO was designed to save you time, money and frustration! The SYNCRO live chat software for lawyers is NOT an app. That's the other huge difference between our software and the others out there. There are tons, and tons of other live chat softwares out there using apps as a platform. Most of these applications are more expensive than SYNCRO. The majority of them offer up complicated options and choices. Since the main goal is to engage with leads immediately from your website, then all these extra features are unnecessary.
Staying current is another great benefit to not using apps to facilitate your live chat software. With SYNCRO you won't have to worry about your device, account, or software going stale! SYNCRO works off of your basic text messaging plan, you'll never run into issues with compatibility. This feature alone is an immense benefit to large law firms worldwide.
Have you been put in charge to research live chat software for lawyers?  Well, then you can add this feature to your Pro's column! You won't have to make sure everyone in your office has access to the latest and greatest device.
This is a win for individuality, since no one is required to upgrade their device. It's also a bonus for cost saving efforts. Your business won't need to splurge on a firm wide device buying plan. You'll also save weeks of time on implementation and training, since your colleagues won't require any assistance to get setup. There are no apps for them to download and install. As long as your colleagues can use their basic text messaging service, then SYNCRO will work like a charm to close down leads!
What Other Benefits Can The Legal Community Expect from Using SYNCRO Website Chat?
Impress your potential new clients with your responsiveness to their most pressing legal questions, using SYNCRO web chat to text message. One of the hardest things to accomplish online today is getting accurate, verifiable information that is pertinent to your immediate situation. SYNCRO's live chat software for lawyers solves that issue.
Your customers can now message any lawyer of their choice directly from your firm's website. They can request legal advice, which virtually any lawyer can then turn into a paid in-person consultation. It is a well known statistic in the live chat software space that live chat software increases your website conversion rate by upwards of 30%!
Convert More Website Leads to Paid Legal Consultations
Lawyers who use live chat software on their website can expect to convert more leads over their competitors. The only caveat is that they need to be responsive or take advantage of some of our easy automated features such as chat scheduling and auto responders. We find that the best leads from live chat are the ones that are engaged with in real time, but we realize that not everyone has the opportunity to respond instantly. You could be in a meeting where it would be rude to ignore the person you are with. Alternatively, you could be driving to another location, which would make it unsafe to message back instantly without pulling over to park safely. Or you could have forgotten your mobile phone somewhere while you're working away at your desk on a file.
These are all very common situations that many will encounter. That's why we built in some great features to keep your leads temporarily engaged while you're busy. Features like our autoresponder will buy you some time until you can reach out to your customer in a more meaningful way. This is great because you'll never have to worry about losing track of a lead that has come in at any point in time!
Redundancy Helps to Capture Live Chat Leads!
The SYNCRO autoresponder will allow you to custom program a response that is immediately sent back from your mobile device via text message to the chat window. The autoresponder is programmed to automatically engage after the time duration you have set to respond expires. The autoresponder can be something as simple as, "Sorry I'm driving right now – please leave your number and I will call you right back.", to something more elaborate that includes links and other ways to reach you in case you miss the chat. Regardless of your message, the autoresponder works like a charm in our live chat software for lawyers.
It's also important to note that SYNCRO has redundancy built into it by default. If you don't have your mobile phone with you to receive text messages you don't have to worry. SYNCRO will also deliver the body of the message along with all of the other contact information from your lead such as name, and contact phone or email address straight to your inbox. It also stores a copy of all incoming and outgoing messages in the back end of the administration panel for future reference.
Chat scheduling is another great feature that lawyers and legal assistants both love! Each account can set up a schedule that reflects the hours that they are available online for live chat. You can customize the days of the weeks along with the hours of each day that you are available to chat with potential leads. When you are offline the chat bubble simply disappears from your website, so that your clients are forced to choose other methods to engage with you. Chat scheduling is a simple and effective solution for lawyers who want to engage with their clients when it suits their busy schedule of meetings and appearances.
Live Chat Software for Lawyers is More Engaging than a Basic Contact Form
However, with that being said, SYNCRO can also be used to notify you of when a lead has come in via a contact form on your website. SYNCRO contact forms take on a whole new meaning with our Power Forms add on!
Power Forms look almost the same as any other basic contact form, but with a twist. Instead of being delivered only via email SYNCRO can also deliver the form submission notification via text message. This is great for busy lawyers on the go between client meetings.
The information on the form will come in via text message with all of the information the lead was required to input. You can then choose to message the lead back right away, carefully craft a response via email or even pick up the phone and give your customer an old fashioned phone call. The choice is literally in your hands with SYNCRO's power form options.
Multiple Departments are No Problem for SYNCRO Website Chat to Text for Lawyers
Divorce, Family, Real Estate, Wills, Personal Injury, and Corporate Lawyers are just a few of the departments found in a large firm. Having one centralized live chat system is not ideal in these situations. Often, potential customers will have very specific questions regarding their legal situation.  New clients will not be impressed if they are shuffled around from department to department only to get the wrong answer.
SYNCRO solves that problem by allowing for multiple departments to be programmed into each website. Our unique embed code can be programmed into graphics, and text links to ensure that your customer gets to the right place every time. We can even password protect chat areas for internal communication. The options are truly endless with this flexible live chat software for lawyers.
If you're interested in trying live chat for your law firm today, then reach out to us. We would love to discuss all the ways SYNCRO can help you to improve efficiency, capture more leads and engage with your most important asset – your clients!
Sign up for a FREE TRIAL now! Or if you're interested in signing up today you can do that by clicking here.