Are you wanting a live chat tool on your website but don't want the chat dialogue box to popup right in the users face on first load, but rather when they click a link or graphic? Well we've got the answer! SYNCRO's live chat software has a cool featured called "Powerlinks". Powerlinks are a great way to launch the live chat tool from any link or graphic.
How It Works
This description won't be long because SYNCRO's Powerlinks is that easy to use! Powerlinks allows you to add a text link or image anywhere on your site, and when the user clicks the Powerlink, it opens up the chat window.
This tool is great for real estate agents wanting a "Chat Now" link or button on their site or listing details, or even on websites like car dealership sites, when the user can chat with a car salesperson right away. You can even customize further by sending variables to the chat box in case you want the dialogue to engage in different ways. For more on how to customize your live chat box dynamically, please visit this blog article.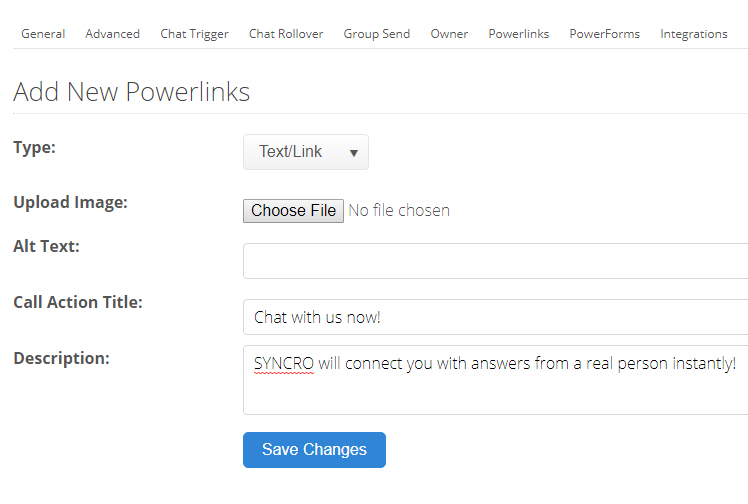 Is it easy to setup?
SYNCRO's Powerlinks is extremely easy to setup and install. You simply click on the Powerlinks tab in your account settings, click the Add New button, choose Graphic or Text/Link, input the info you want in the SYNCRO popup window, and that's it! Once you have finished these easy steps the instructions on how to install are given to you.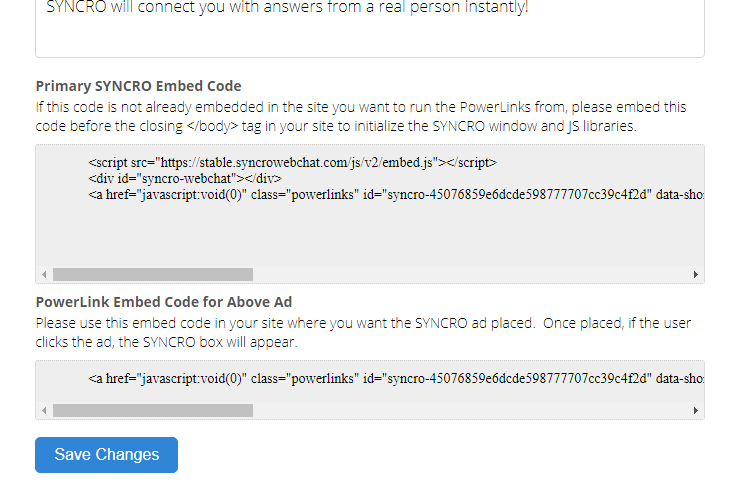 If you're looking for online chat software for your website with SMS support, and a great way to chat with your users on any type of website page or directory, contact SYNCRO today!